What's Happening at Copeland Academy
Ms. Browning's Career Class
Presenting their career PowerPoint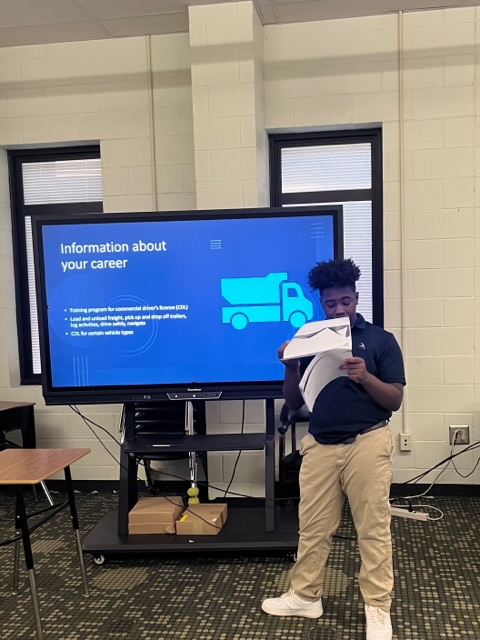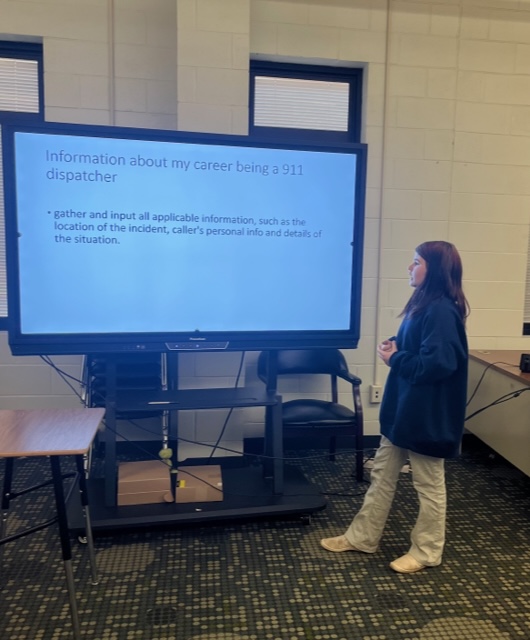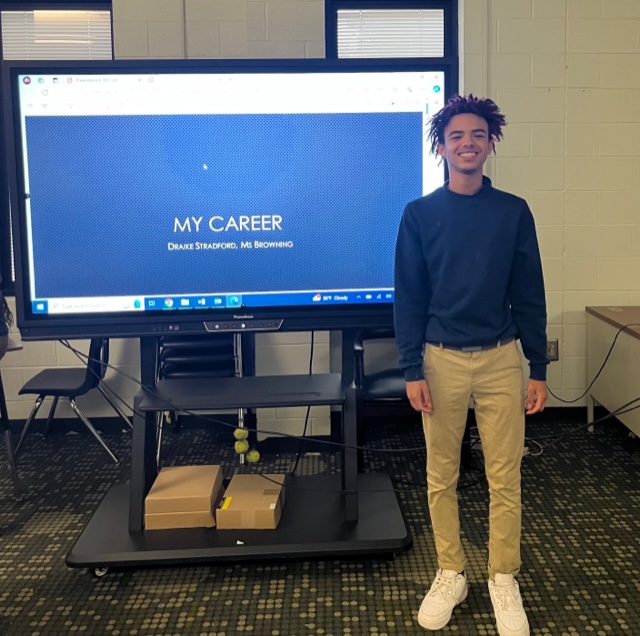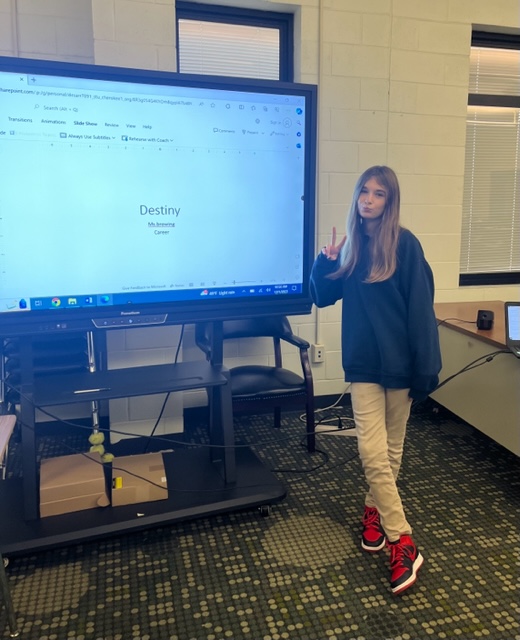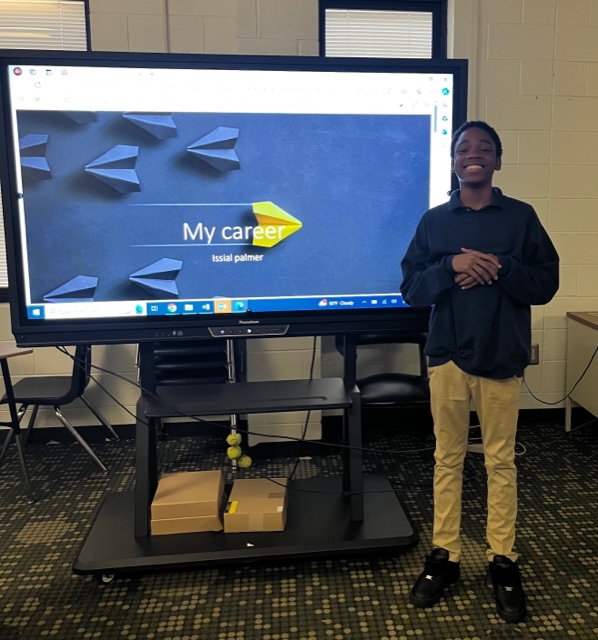 Week of November 27th
Our Mission: To provide a diverse and inclusive learning environment for at-risk students.
Focus for the year: Building Character one step at a time
Character Word of the Month
November-Gratitude December-Humility
Highlights of the upcoming week:
Monday, November 27th –Care Lesson- Gratitude Word Search

Tuesday, November 28th –Care Lesson- Gratitude Jar

Wednesday, November 29th – Care Lesson- Gratitude Pyramid 3:00 pm Orientation

Thursday, November 30th-Care Lesson- Identify Feelings
3:00 pm Orientation

Friday, December 1st –Care Lesson- Character Word-Humility
EOC English II Writing

Upcoming Events:
December 4th-EOC English II
December 5th- EOC Algebra I
December 6th- EOC Biology I
December 7th- EOC US History
December 11th-15th-Virtual EOC
December 11th-15th-IReady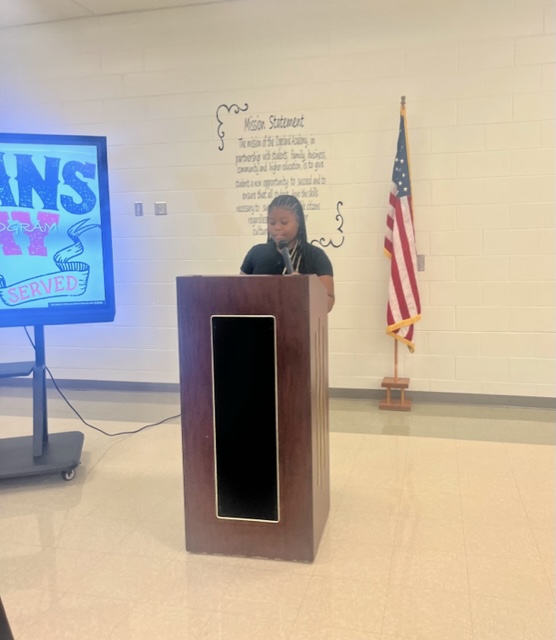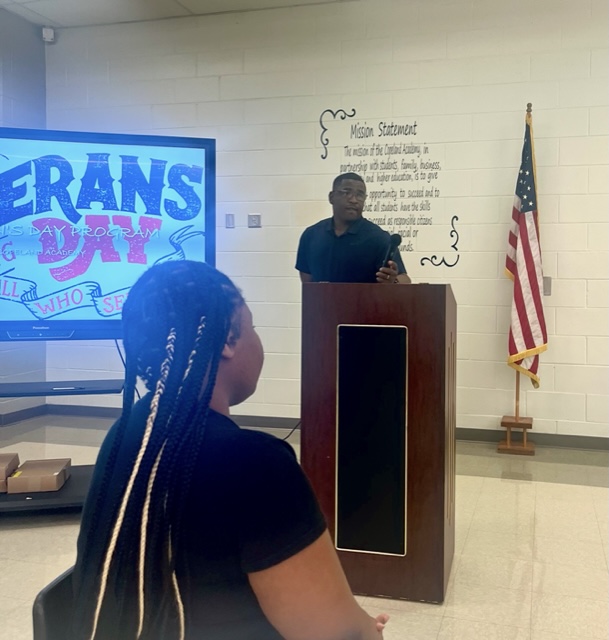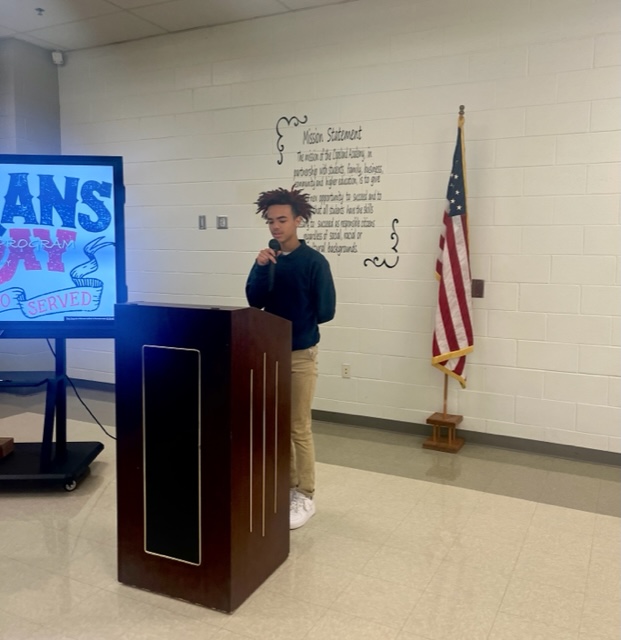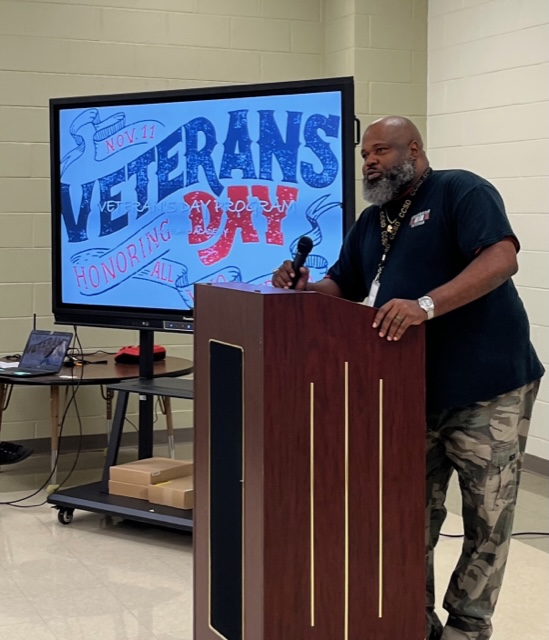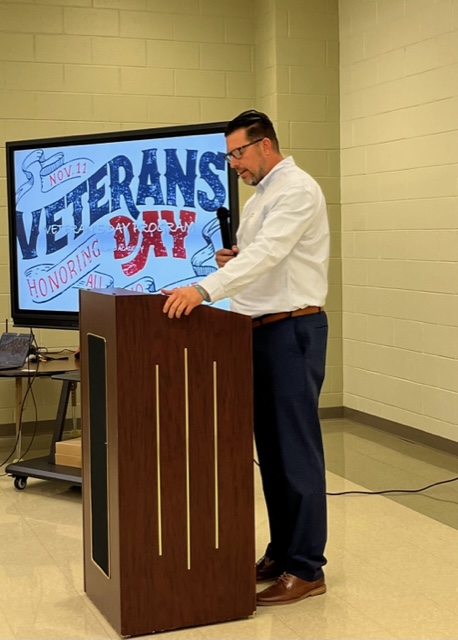 Guest Speaker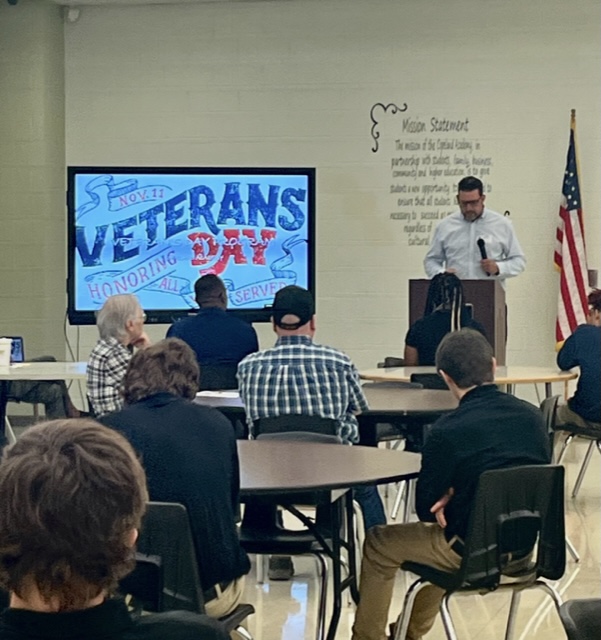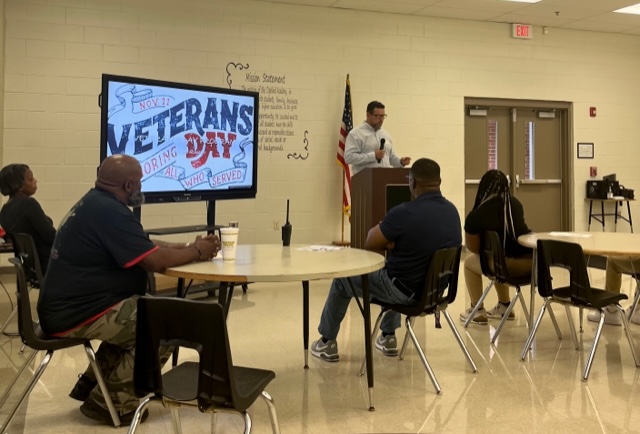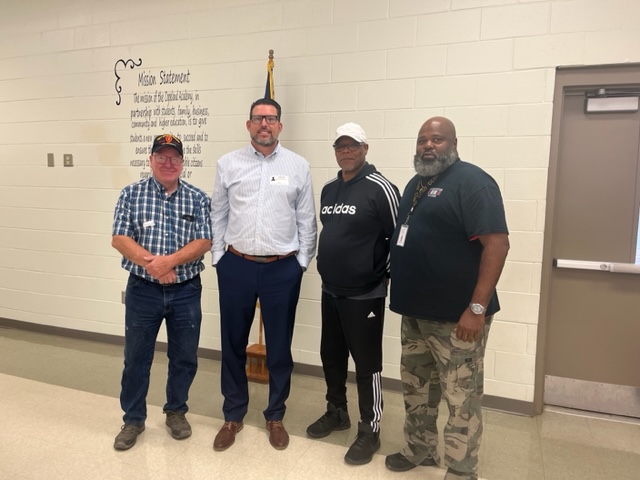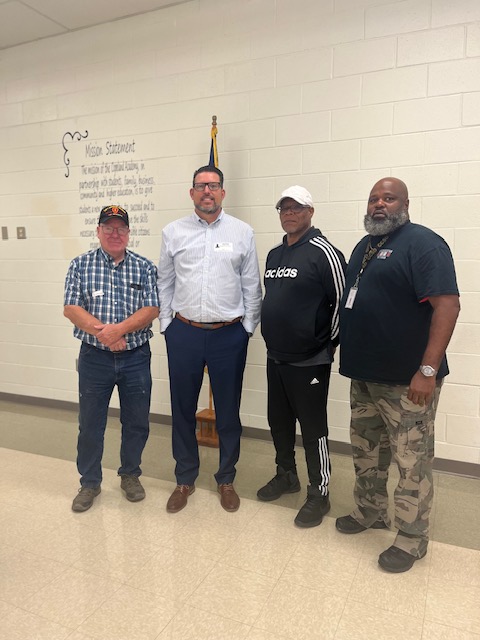 Thank you to our Veterans that attended the program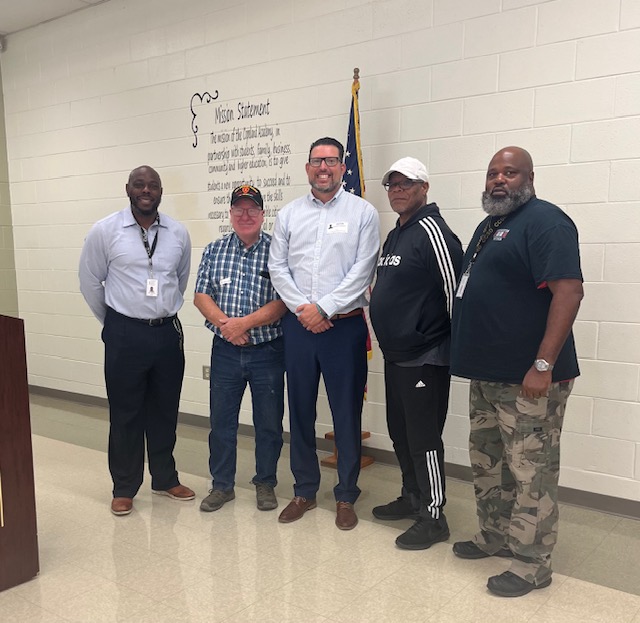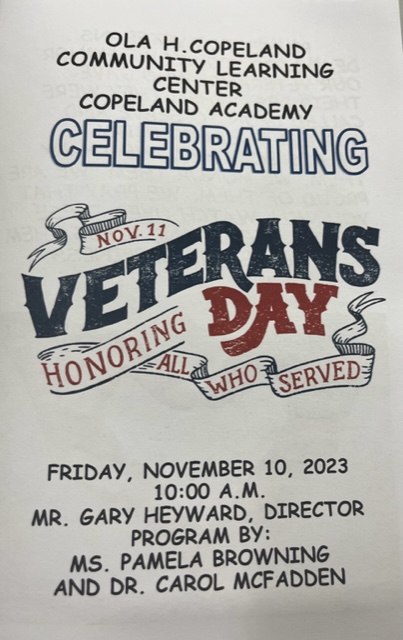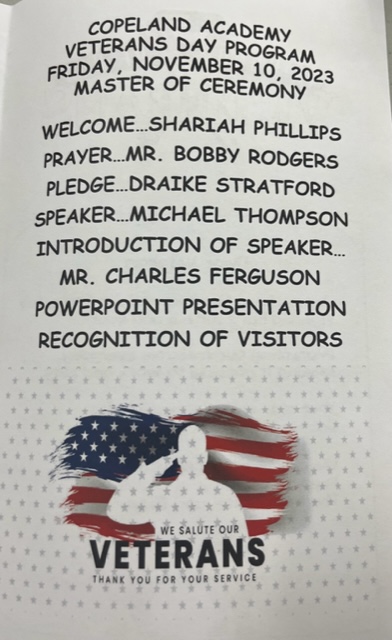 Thank you to Ms. Browning for the Veteran Day Program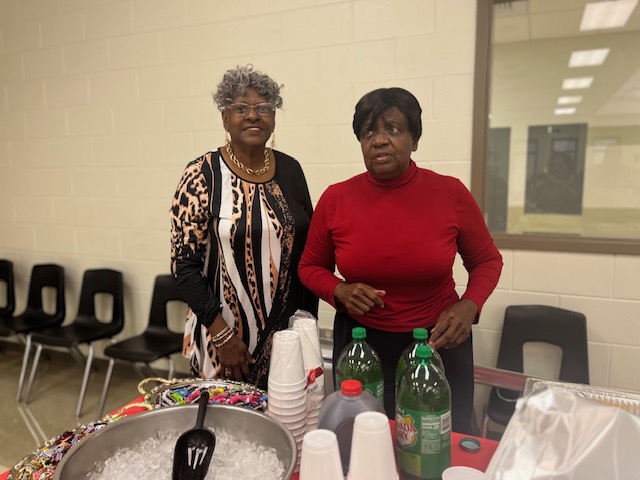 Thank you to Dr. McFadden and Mrs. Chambers for everything each of you do for Copeland Academy and the community.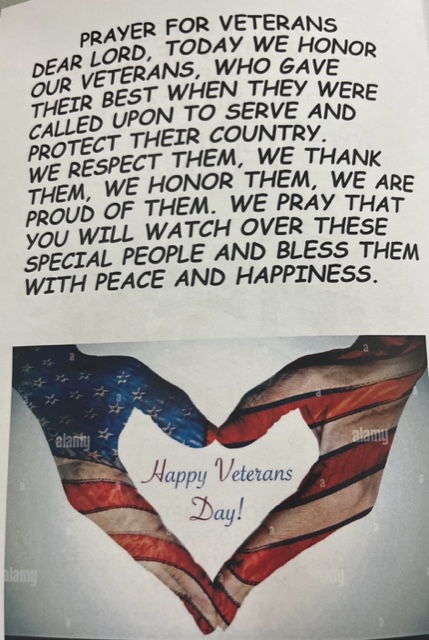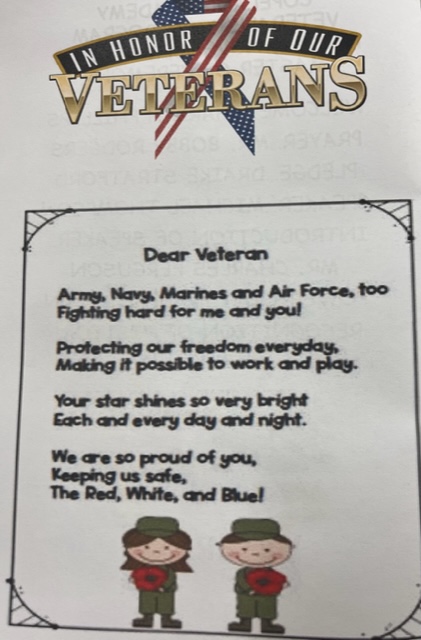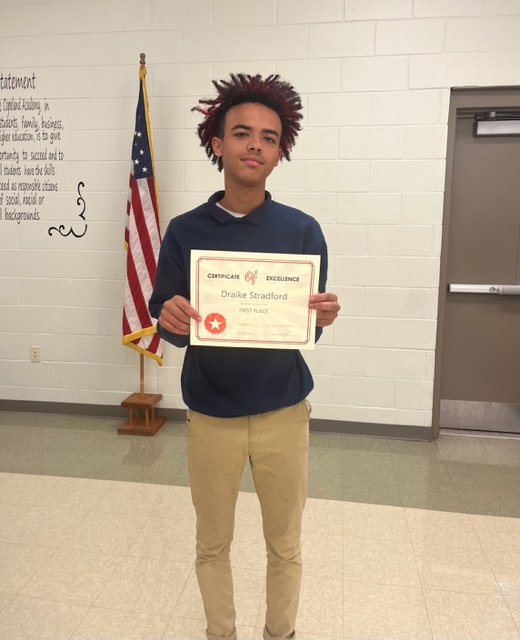 1st Place Winner for RRW contest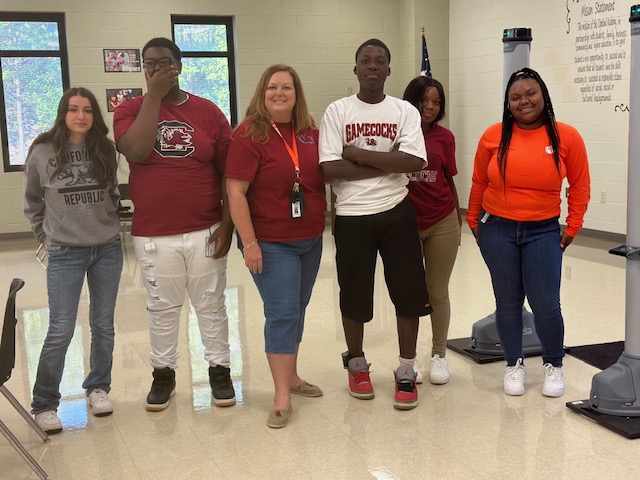 Inside Out Theme
Halloween
BOO BASH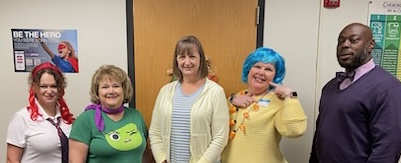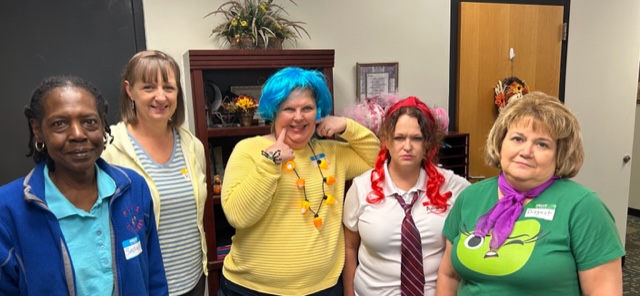 Joy-Mrs. Martin
Fear-Mr. Heyward
Riley-Mrs. Greene
Disgust-Mrs. Fowler
Anger-Mrs. Scruggs
Joy-Mrs. Martin
Riley-Mrs. Greene
Sadness-Ms. Dawkins
Anger-Mrs. Scruggs
Disgust-Mrs. Fowler